Full 1
NEWHOPE ONLINE - THIS SUNDAY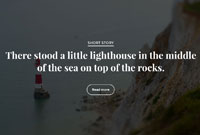 Full 1
NEWHOPE ONLINE - THIS SUNDAY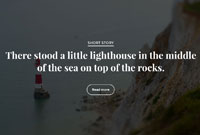 In response to the Health and Safety notice regarding coronavirus COVID-19 NewHope church is gathering online. Our priority is that we stay connected as a church family and that we are a blessing to our community. Therefore, our buildings may be closed, but church is not! We pray you all see this as an opportunity to commit and engage with services in a new way.
---

NewHope Kids Online

Let's bring the adventure of exploring faith to our homes! When the adults of the house are enjoying Church Online, there are some cool online programmes and resources for all the NewHope Kids out there!The videos below will take you to a brand-new experience with many other kids across the world.Each video is packed with worship with actions, and fun learning videos.
---
Click here for Sparkles: Little Worship Company
The best part about "Little Worship Company" is that parents can watch with children and pray for them, even pray with them. Meanwhile, parents can teach and repeat words in the video to the baby, which will help baby's language developments
---
Click here for All Stars: Night Owls & Early Birds Series
Follow the series each week, which will cover the Fruit, the Sun, the Seed, and the water and so on. It helps children to develop their Godly character.
Click here for Galaxy: Bible unearthed
---
It is time for those whose age turns 2 digits to get serious in the Bible. Follow this series to discover the archaeology part of the Bible, to connect the stories you have heard with the sites where they happened. Perhaps you can share your thoughts after watching it in the kids online catch up
Catch up online with Pastor Joshua and the team at 3pm on Google Hangouts.
Check out our Kids Church online Parent Guide and Printout for all ages! Click Here
We are looking forward to catching up with all the NewHope Kids at 3pm on Google Hangouts. Click Here
---

Click any of the options below to stay connected with us

---
Giving Information

Our church bank account number is ASB 12-3233-0072068-00 (donations are tax deductible)
I'd like a giving number