Discovering Spiritual Maturity
At NewHope, everything we do is about helping people become fully devoted followers of Jesus Christ. There is no more exciting adventure or fulfilling challenge than a lifelong pursuit of becoming like Christ. On these pages we provide tools and practical help for taking the "next steps" in your journey toward Christlikeness. We are excited about the future and we are trusting God to change your life!
Our four classes help move believers on a pathway towards spiritual maturity. You can read more about them all below and then sign up either by getting in touch with the church office or visiting the information table on Sunday.


Our Classes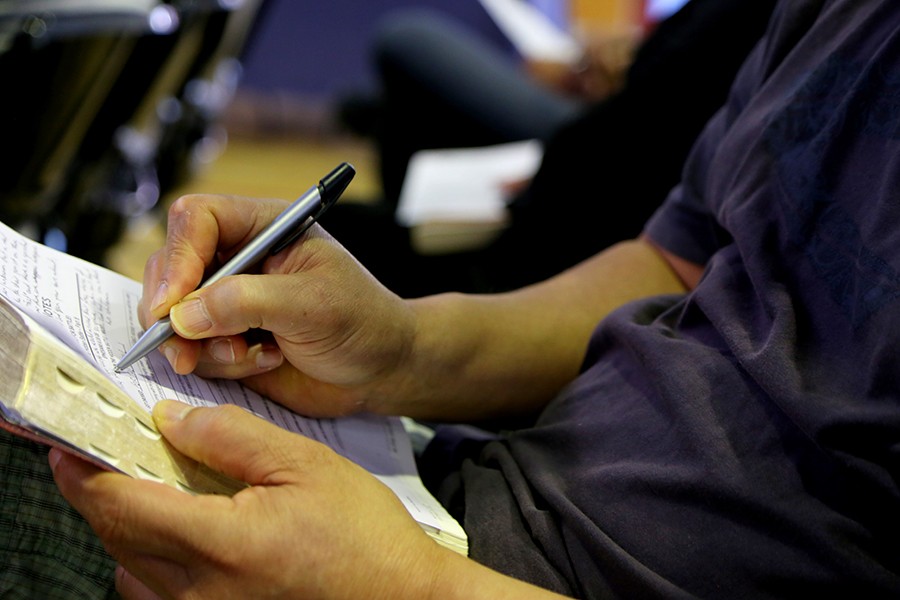 Class 101
Is a chance for you to find out why we do what we do and ask all the questions you want. It's an introduction to our church family. You were designed to be a part of God's family. And that's exactly what NewHope is intended to be – your church family. A healthy family has common beliefs, purposes and commitment. That's why at NewHope we want to share with you what we believe and where we're going.
---
Class 201
We learn how to develop the spiritual habits in our lives which build our faith and prayer life, increase our understanding of God's Word, and get us connected with other Christians. Whether you're a brand new believer or have been a Christian for years, this CLASS will help you continue to grow in your faith.
---
Class 301
We help you discover your S.H.A.P.E for Ministry. Everything we do at NewHope is pointed at empowering every member to be a minister by expressing their God-given SHAPE. CLASS 301 is an exciting, fast-paced afternoon, designed to help you discover a combination of your Spiritual Gifts, Heart, Abilities, Personality and Experiences and how God can use them in ministry! You'll complete a SHAPE Profile, which is a detailed Discovery tool that helps reveal how God wants to work through someone with your SHAPE to minister to others in need.
---
Class 401
You'll discover your life mission and how you can be a part of God's plan to reach out to the world. This CLASS will help you develop a personal perspective of the Gospel message, explain your personal story of how God has worked in your life.,understand the P.E.A.C.E plan and show how you can begin to be a part of it.